People feel right at home with
Miles & Thomas Construction, Inc.
Proud member of the Home Builder's Association of Owensboro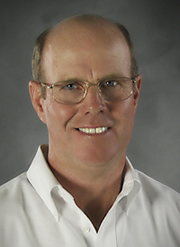 Mark Miles, president, Miles & Thomas Construction, Inc., believes his volume of work aptly documents his commitment to excellence.
While extensive experience in helping people build homes of exceeding value is a company hallmark, there is another reason people trust Miles & Thomas Construction—they are unsurpassed in making their projects as stress free as possible. Just think about that: Clients can count on a stress-free working relationship with some of the best and most dedicated professionals in the building business.
That says a lot about the mission of Miles & Thomas Construction and it speaks volumes about the unpretentious Mark Miles, a man who puts all his brag in his impressive workmanship. His clients also know that Mark delivers his work on time and on budget.
A graduate of Brescia College in Owensboro, Kentucky, Mark holds a BS degree in Biology with a Chemistry minor. He is a former quality control technician and chemical analyst for an international Kentucky-based aluminum company, as well as the former owner of Miles Custom Woodworking. In addition to Kentucky, he has manufactured and installed cabinetry in homes and commercial buildings in Tennessee, Florida and Ohio.
Mark has been engaged in building numerous custom homes and high-end remodeling jobs during his 28 years of experience in the construction industry. His finished projects and satisfied customers bear full testament to his exceptional talent and solid business ethics.
He has utilized his formal education to meet the specialized needs of his clients.
His biology background gives him a real understanding of the properties of wood-based building materials. He understands the importance of building energy efficient homes and is knowledgeable on biological organisms such as mould and he knows how to prevent their growth.
His chemistry expertise gives him a full understanding of adhesives, paint and wood finishing products as well as the thermal properties of insulation materials.
As Mark says, "A science education enables the mind to better evaluate building materials and methods that result in a quality and energy efficient home."
When you sign on with Miles & Thomas Construction, Inc., you get a personal commitment from Mark Miles, president, Miles & Thomas Construction, Inc. That commitment, as satisfied customers in several states know, is not just a pledge; it's Miles & Thomas Construction's time-honored way of doing business.